WELCOME TO
St John Fisher Catholic High School
St John Fisher Catholic High School is a corner stone of the local community. Inspiring students from all walks of the community and religions to learn and live by our core values:
Be people of integrity, tolerance, respect and compassion
To serve the common good of society
To live out our duty as responsible citizens living in a lawful democratic community
To be people of hope and aspiration
To be confident and happy
Be people who celebrate diversity 
Mutual respect for each others' beliefs remains firmly rooted in our work as a cohesive Catholic community in preparing our young people for life in the world and in Britain today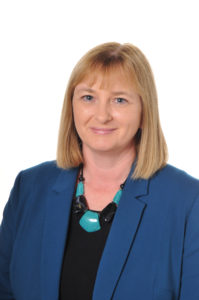 Kate Pereira, Head Teacher
WELCOME FROM THE HEAD TEACHER
Welcome to St John Fisher Catholic High school. We are a small, friendly school with approximately 750 students including our Sixth Form. Our students are hardworking and respectful and our staff are talented and dedicated to the students they teach. Our Catholic ethos ensures that everything we do is rooted in core Gospel Values and our aspirational school motto is based on the quote from John's gospel:
'I have come that they may have life and have it to the full.' ( John 10:10)
Thank you, O God, for another day.
Help me to spend it wisely
and to spend it well.
Grant that everything I do today
may be done as well as I can do it.
Grant that everyone I meet
may be happier for the meeting.
Keep me all through today conscientious in my work;
Truthful in my speaking;
Loyal to all my friends
And faithful to those who love me,
Through Jesus Christ my Lord.
St John Fisher Catholic High School provides an outstanding Catholic education for the pupils entrusted to it.


The school community is proud of its Catholic identity and character.


Respect for each other is at the heart of school life.


Pupils enjoy their religious education lessons.


Students in the A Level groups clearly enjoy the challenge and intellectual stimulus of their course.


Religious Education is given a high profile by school leaders. 


Feedback from parents confirms and strongly affirms their appreciation of the school and their appreciation of the impact of the Catholic life of the school.