This area of the website is for students to have access to the information they need as well as to provide links to electronic resources to help with learning outside the classroom.
Please find below some useful links to allow you to access helpful online resources:
Eclipse.net is the school's online interactive Library system. The link will allow you to log-in directly to the library service to enable you to manage your library account, read latest book reviews and explore resources.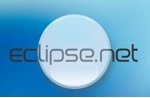 SAM LearningStudents can access the SAM Learning website for revision and exam practice in and out of school using a computer with access to the internet.
MyMaths is an interactive online Mathematics resource for students